TJ's Gym Weekly News 05/16/2019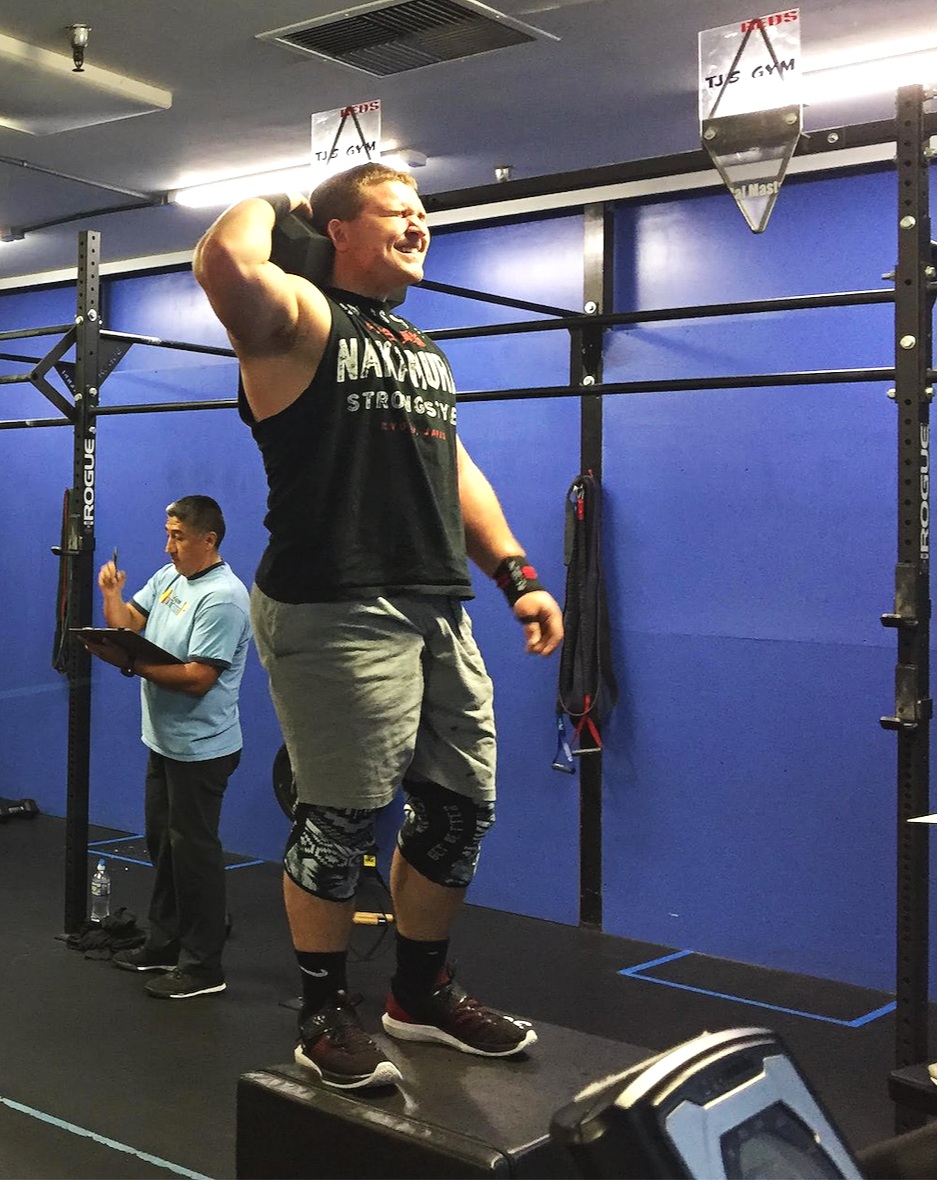 Long story super short, Billy first came to TJ's back when he was in high school, wanting to get fitter for football. He's now in a transition period, after deciding not to continue playing in college, and he's on a mission to regain some fitness and empower himself in his life. If you haven't been around Billy, you've missed out on some serious inspiration.
Message from TJ:
POTENTIAL
I was once the best CrossFitter at the gym. Those were the days. Crushing workouts with reckless abandon and never once looking behind me wondering who was in second place.

True, I was also the only CrossFitter. As soon as I introduced it to a friend of mine, he immediately destroyed me and stole my crown.

Then I became the third best, fourth, fifth etc. That was fine by me. I suck at the sport of fitness. I don't have the brain, the body, or the chemicals. The good news is that I got super fit. I leaned out, I got educated as to who I was and what I could do, and I learned that I could push myself harder than I ever thought possible.

I was never going to stand on a podium for being the best exerciser. From then on, I kept repeating the mantra I use for any uncomfortable situation: "What's the worst that could happen, and let's have some fun."

Caster Semenya is a two-time Olympic gold medalist in the 800m. She is currently training to try for her third gold. Semenya's body produces much more Testosterone than that of a typical female.

The Court of Arbitration for Sport ruled that there should be regulations as to how much free Testosterone should be allowed for a female athlete to compete internationally. They also admitted that this was discriminatory in practice but said their decision was necessary to "preserve integrity in female sport." If Semenya wants to compete at the Olympics, she will need to take chemicals that limit the amount of Testosterone her body produces, meeting a certain measurement for one year prior to competing.

Michael Phelps has won 28 Olympic medals. 23 of them are gold. He's the winningest Olympian in history. He also produces half the amount of lactic acid that his competitors do. Lactic acid is the byproduct of moderate to intense exercise. Since he doesn't produce anywhere what other humans do, this gives him the advantage of much faster recovery. Combined with his double-jointed elbows and ankles and his abnormally large wingspan, he's the perfect swimmer. Good for him.

I've never had my lactic-acid production tested, but along with my superpower of being able to pulverize cartilage faster than the average bear, I'll bet I can produce TWICE the amount of lactic acid as normal people.

You've got all kinds of strengths and weaknesses working for and against you. I'll bet you've never made a list of both. Mind, body, and soul. You could delve into what makes you go or stop. Initially, these lists will appear to be fact. Pass over them four or five times, and you'll probably start moving some from one list to another and erasing others entirely.

The goal is not to finish the list. The goal is to constantly be working on it. Truths and lies will be revealed. Eventually, you'll realize that it's time to get to work and stop with the list already. You'll realize that you already have the answer. Work hard, rest harder, get your gut right, and consistency is key.

Semenya responded to the court's decision with a shrugging and running emoji and on her Twitter account, as if to say "Oh well, time to go train."

Her statement to the press was this:

"The decision of the CAS will not hold me back. I will once again rise above and continue to inspire young women and athletes in South Africa and around the world."

How great would it be if we all responded to adversity like this champion? How great would it be if we responded this way when we grew disappointed in ourselves? Understanding your own potential is a gift, and if you are able to apply that understanding, you've opened the door to consistency. You've removed the noise--the noise that used to sap your motivation or compromise your full effort. The noise that will slowly disappear and give you clarity around what you're accomplishing. This will be your new normal.

Caster gets it, Michael gets it. It's your turn now.
registration IS ongoing FOR youth fitness!
See our full youth schedule below. Additional times available upon request.
Corte Madera Teens (ages 12-16): Mondays / Wednesdays / Fridays 4-5pm*
*M/W/F are our more advanced teens
Corte Madera Teens Tuesdays/Thursdays 3:30-4:30 ages 13-15
Corte Madera Tweens Tuesdays/Thursdays 4:30-5:30 ages 9-12
Corte Madera Teens (ages 12-16): Saturdays 11am
San Rafael Teens (ages 12-16): Tuesdays/Thursdays* 4-5pm
Mill Valley Teens (ages 12-16): Tuesdays and Thursdays 4:00-5:00pm
Mill Valley Teens (ages 12 - 16) Wednesdays 4 pm
Corte Madera Kids (ages 4 - 6) Sundays 10:30 - 11:00 am
Corte Madera Kids (7 - 9) Sundays 11:05 - 11:50 am
Running Strong: strength for endurance athletes
Join any time with our new flexible membership options!
Email jessica@tjsgym.com with any questions.
JOIN US IN THROW-HANDS Boxing for teen girls!
Email jessica@tjsgym.com with questions. We prorate for mid-session starts, so join any time!
TEEN SUMMER FITNESS! Check out our specialized programs for sports teams.
our legends CONTINUE TO INSPIRE US! Spread the word to your friends and family ages 60+.
REGISTER NOw at Jessica@tjsgym.com.
You can always find updated announcements AND WEEKLY WORKOUTS on our HOME PAGE.